The Pepper Portal
Whether you like them hot and spicy or sweet and mild, ARS puts the pep in peppers.
Over the years, ARS scientists have developed superior pepper cultivars like:
Tangerine Dream: a sweet, edible ornamental pepper that produces small, orange fruit on a flat, low-growing plant; and
Black Pearl: an All-America Selection award winner that sports intense black leaves and small, shiny black fruit that ripen to a bright scarlet.
Both peppers were developed by ARS researchers John Stommel and Robert Griesbach at the USDA-ARS Henry A. Wallace Beltsville Agricultural Research Center, in Beltsville, MD.
More recently, the scientists created a new series of ornamental peppers called Holiday Peppers, named for their decorative color and shape, which are reminiscent of the old-fashioned lights used to decorate trees during the holiday season.
Featured Video: Cooking with Science - Peppers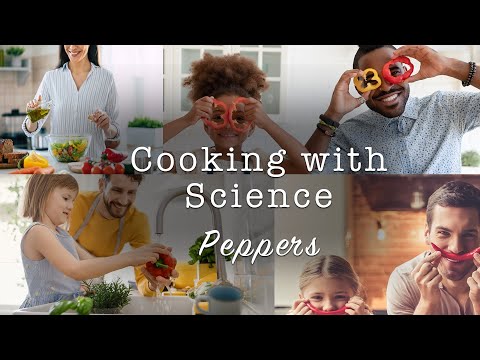 Recipes
Get cooking with these great recipes from Chef Elliott. Each delicious recipe features peppers!