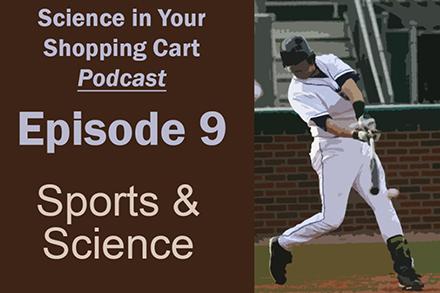 Episode 9: Sports and Science
Science is everywhere in sports from designing helmets to help reduce the occurrence of concussions to creating golf clubs that hit the ball straighter and farther.
Every part of a sport from the clothing to the equipment, even to the playing field has been enhanced by science.
In this fan-packed addition of Science in Your Shopping Cart, we're going to look at how agricultural science has impacted sports.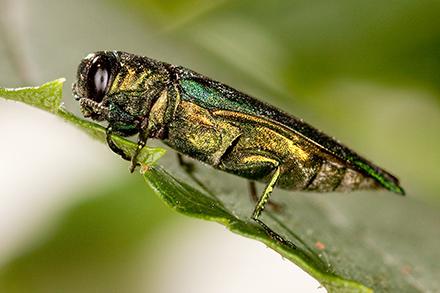 Part 1: Batter Up
The sport of baseball is woven into America's culture like the uniforms worn by the players. Baseball has been around for nearly 150 years, and in that time, we've seen plenty of home run sluggers, from Babe Ruth and Hank Aaron to Alex Rodriguez and Ken Griffey, Jr., to today's mashers like Aaron Judge and Mike Trout.
We're heading to the dugout to find out what a beetle and a baseball bat have in common and to learn how ARS researchers help keep America's pastime swinging for the fences.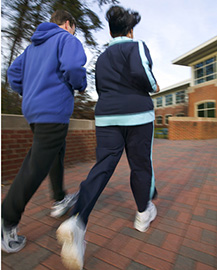 Part 2: Stay Hydrated
Hydration is so important to our bodies during exercise, perhaps more important than the exercise itself. Not properly hydrating during athletic competitions or every day exercising – even walking – can have damaging effects on our bodies. Of course, there are the physical effects, such as fatigue, exhaustion, and heat stroke. But there are also psychological factors that you may not be aware of. .
Part 3: Taking the Smell Out of Sports
Nanoparticles, tiny particles so small they are undetectable to the human eye, are being used more and more in clothing because they can act like a barrier protecting the fabric. Not only does this science help protect your body from germs and other microbials, but it also fights body odor especially from sweating.
Part 6 Good Leather
The leather industry in the United States, while not as prosperous as in days past, is still a significant market in textiles, clothing, and sports. ARS researchers have answered the bell time and time again over the years to make leather processing safer, more efficient, and more profitable.