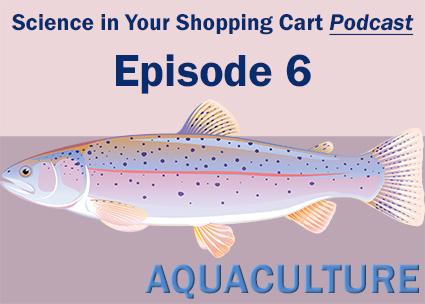 Episode 6: Aquaculture
In this edition of Science in Your Shopping Cart, we take a deep dive in to seafood production in the U.S. Learn how research facilities across the country are developing new fish farming techniques, new strains of fish, are keeping fish healthy, and creating more sustainable methods for raising finfish and shellfish.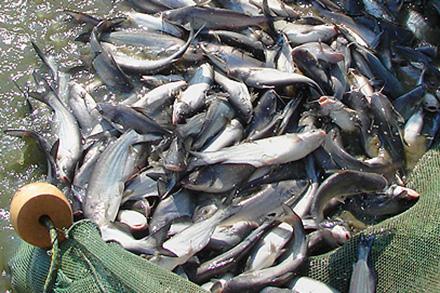 Part 1: Bringing Seafood Closer to Home
ARS is helping the U.S. aquaculture industry provide more locally sourced seafood, including oysters, trout, salmon, catfish, and new varieties. In fact, you may soon be able to purchase seafood that was farm raised in your own city or town.
Read more: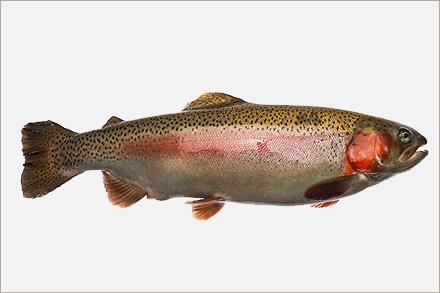 Part 2: The Fastest Growing Fish You've Ever Seen
Fish farmers are using natural contained aquifers to grow fish to market size at an incredible fast rate. That's because aquifers can provide optimal conditions for fish rearing. Unfortunately, you can't scale-up aquifers. ARS researchers are working with fish farmers to develop and implement best management practices to increase fish yields, health, and size of fish reared in aquifers.
Read more: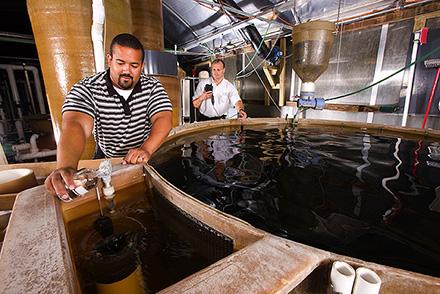 Part 3: Farming Fish Indoors
When you grow anything indoors, you can control a lot of the conditions, including temperature, irrigation, insect and disease resistance, and water quality and consumption. ARS researchers are using indoor recirculating systems to improve the health and yields of rainbow trout while maintaining great taste and market size.
Read more: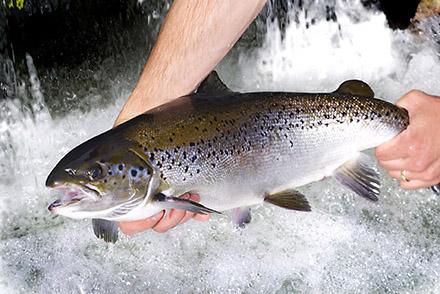 Part 4: Taking on Atlantic Salmon's Biggest Foe
Sea lice is a huge problem in the seafood business. Not only does sea lice cause physical harm, but it can also stress the fish out, which can then affect their growth rate and ability to fight off other diseases. I mean, how would you like a blood sucker attached to your skin all the time? There currently are no vaccines or effective treatments for sea lice. However, ARS researchers are working to develop an Atlantic salmon strain that is resistant to sea lice.
Read more: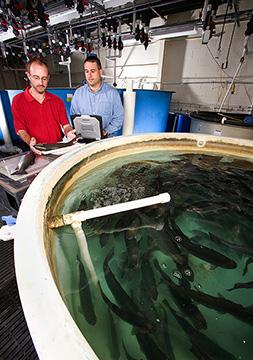 Part 6: Water Conservation in Indoor Systems
Take a tour of an indoor recirculating system in Shepherdstown, West Virginia and learn how ARS researchers are using less fresh water while keeping optimal performance for fish rearing.
Read more: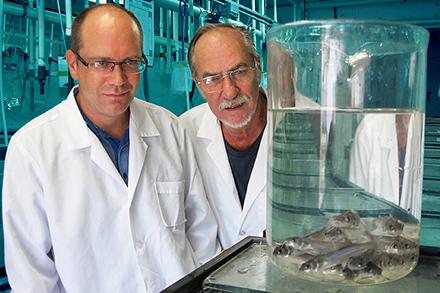 Part 7: How Do You Fight Fish Disease?
A healthy fish is a happy fish! ARS researchers are fighting fish diseases by developing vaccines, breeding fish strains that are resistant to select diseases, and providing guidance to the industry of best practices for keeping their fish healthy.
Read more: